Copywriting samples and more…
Here's a small list of past clients that Handy Copywriting has helped over the years: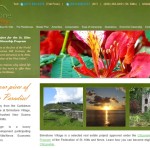 The following companies have benefited from the copywriting, web design, and marketing support that Handy Copywriting has provided.
We've helped these companies to establish their online presence by launching or updating their websites by providing web design or copywriting support.
We've also crafted memorable unique selling propositions for the products and services of our clients.
Click on each live link below to see samples of our work.
Handy Copywriting Work Samples

Copywriting
Brimstone Village Condominiums
Copywriting and Web Development
North American Reparations Taskforce
Email Copywriting & Landing Page Development
If you need to see a specific work sample that is not listed, or to see samples of our print copywriting work, please contact us or call (281) 660-4602.