Bio
TANYA HANDY is a freelance copywriter and marketing consultant with more than 10 years of experience in business-to-business and direct response marketing.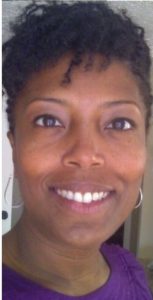 Freelance copywriter Tanya Handy has written copy for clients in the technology, construction, nonprofit and other industries. She has been recognized for her valuable volunteer writing experience with the Society for Technical Communications.
Tanya writes newsletters, sales letters, ads, e-mail marketing campaigns, brochures, articles, press releases, white papers, Web sites, newsletters, scripts, case studies, and other marketing materials clients need to sell their products and services to businesses. She also consults with clients on marketing strategy and lead generation programs.
In addition to her work as a copywriter and marketing consultant, Tanya has worked as a technical writer for companies such as ADP, BMC Software, HP Enterprise, NASA and others. Tanya Handy holds an A.A. from Houston Community College.
For a FREE Copywriting Information Kit, or a free, no-obligation cost estimate on copywriting for your next project, click here.