About
THE HANDY COPYWRITING MOTTO

"Convert Words Into Sales"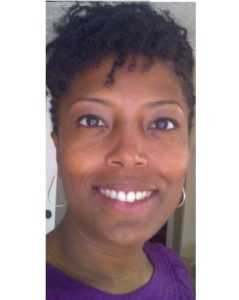 My name is Tanya Handy and I am a direct response copywriter.
You are here because you likely want to know more about me and/or Handy Copywriting. Right? Well, believe it or not, I don't do all that well talking about myself, so read my bio here.
I started Handy Copywriting in 2005 because I wanted to apply my writing skills in a more profound and measurable way to improve the world.
Handy Copywriting provides copywriting services and marketing consultation for B2B marketers, entrepreneurs, and self publishers.  We have helped many establish, maintain, and grow online and offline business presence using such services as: Marketing Message Platforms, web development, list building/lead generation, eNewsletter management, social media management, local event marketing, and more.
We cater to the busy, time-strapped professional who needs to start and/or maintain a stronger connection with past and potential customers.
But what's with the Handy Copywriting motto "convert words into sales", you may ask? Well, the content creation services that we provide new clients is carefully-crafted, persuasive content designed to elicit a response. That way, the action a recipient performs after reading the content is measured and the ROI of the client's marketing campaign can be counted.
The Email Newsletters that we produce for our clients connect in a personal way right in a subscribers email box.  In the end, your business stands out and your messages are read. And this is what gets past and potential customers to respond.
HOW DOES IT WORK?

To see the type of work that Handy Copywriting has completed for clients in the past, take a look at our work samples here.
Be sure to signup for the Handy Copywriting eletter, which provides tips and resources to help you grow your business  here. Or, if you are ready to discuss your next Email Newsletter and/or Marketing project, call (281) 660-4602 or contact us now?